THE DRIVEWAY IS THE FIRST THING YOU SEE AS YOU ARRIVE AT SOMEONE'S HOME.
Just contact us to discuss prices and schedules in your area!
---
It is a high traffic area which has a lot of wear and tear – so to maintain your driveway have it professionally cleaned by Deluxe Wheelie Wash.
Have the best looking home in your Street with a Clean Driveway, Pathways & Outdoor Areas
---
Deluxe Wheelie Wash now has the ability to remove mould, mildew and dirt from driveways and outdoor cement areas such as patios, pavers and pathways.
Our new truck has 1000lt of water on board, and we use Eucalyptus as a cleaner, sanitiser- so no harmful chemicals are used.  This is safer for your plants, animals and the environment. We also have 50m of non-marking hose to reach those "hard to get places". Having your driveway professionally cleaned by Deluxe Wheelie Wash will also remove dirt from cracks. High-pressure washing prevents weeds from growing in these cracks and spreading their roots, which could widen cracks further.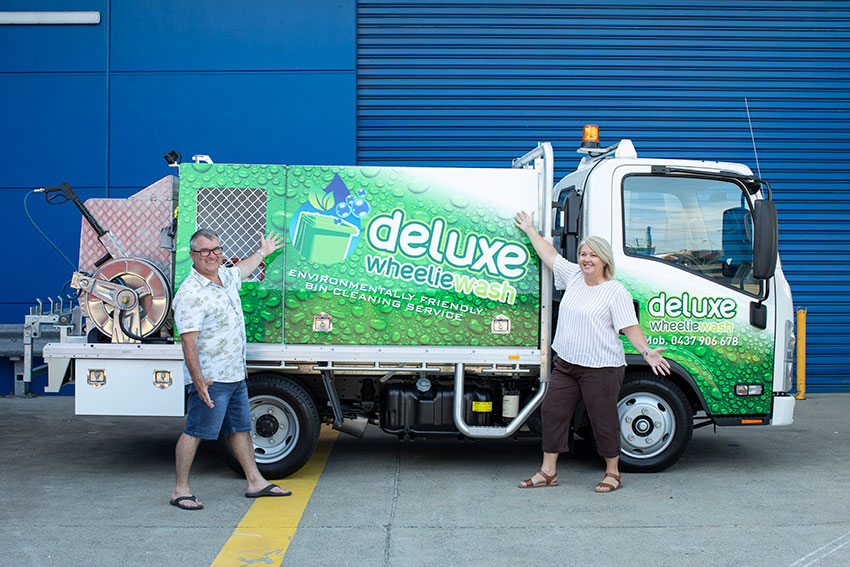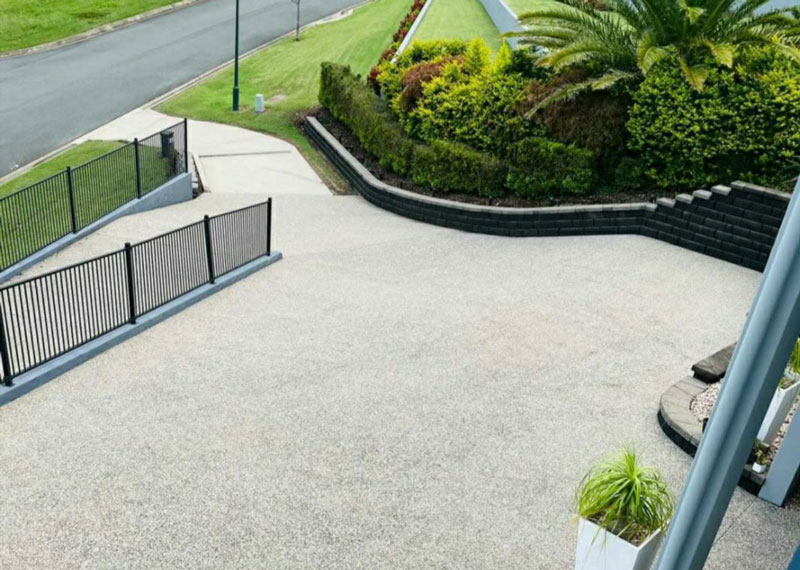 Putting Your House on the Market for Sale?
---
Bring back that "New" look by having your driveway professionally cleaned by Deluxe Wheelie Wash will remove dirt from cracks and high-pressure washing prevents weeds from growing.
Your driveway is the first thing prospective buyers see when parking outside your home. Have the best street appeal with clean and cared for outdoor areas.
A spruce up of these areas by Deluxe Wheelie Wash's trained team members may help to give overall value to your property.
Fill out the Contact details below or give us a call and we will be happy to supply a quotation.
CONTACT DETAILS
We welcome all enquiries please contact us to see how we can help
Weekdays

8:00am - 6:00pm

Phone

0437 906 678

E-Mail

info@deluxewheeliewash.com.au

Website

deluxewheeliewash.com.au
I am so happy with this service that I have booked and paid for my son's bins to be cleaned on the same frequency. Thank you so much for the wonderful service.
— Rachelle (Andergrove) Thanks Deluxe Wheelie wash, my bins have never looked (or smelled) better. Highly recommend this service. Cheap, efficient and environmentally friendly. Nice.
— Derek E (Glenella) Since we started using Deluxe Wheelie Wash. Our bins are always fresh and clean resulting in a definite reduction in the amount flies. We highly recommend this service.
— Dave Rickards (Ooralea) I have certainly been impressed by the overall service and the added health benefits to my family. We have even transferred the service to our new home in Rural View.
— Andrew Keating (Rural View) I previously used a bin cleaning service in Sydney but have been so impressed in comparison. Three months later my bin still looks and smells like it has never been used.
— James M (Shoal Point)