Welcome to Deluxe Wheelie Wash - Mackay QLD
Have your garbage bins professionally cleaned, sanitised and deodorised
---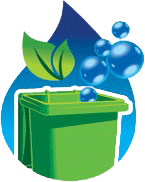 Safer
Having your bins cleaned on a regular basis provides a healthier more hygienic home or work environment.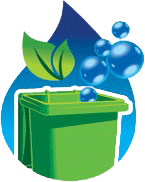 Conserves water
Our specialised unit uses on board high pressure water which is captured, filtered and recycled.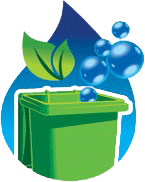 Anti Bacterial
Our products kill the bacteria that causes odours, leaving your bins fresher for longer.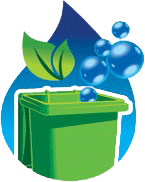 Convenient
Book on line or call to have your bins professionally cleaned the same day they are emptied.
I am so happy with this service that I have booked and paid for my son's bins to be cleaned on the same frequency. Thank you so much for the wonderful service.
— Rachelle (Andergrove) Thanks Deluxe Wheelie wash, my bins have never looked (or smelled) better. Highly recommend this service. Cheap, efficient and environmentally friendly. Nice.
— Derek E (Glenella) Since we started using Deluxe Wheelie Wash. Our bins are always fresh and clean resulting in a definite reduction in the amount flies. We highly recommend this service.
— Dave Rickards (Ooralea) I have certainly been impressed by the overall service and the added health benefits to my family. We have even transferred the service to our new home in Rural View.
— Andrew Keating (Rural View) I previously used a bin cleaning service in Sydney but have been so impressed in comparison. Three months later my bin still looks and smells like it has never been used.
— James M (Shoal Point)